Neato Robotic Vacuum Cleaner Challenges the Roomba
by Darren Murph | Submitted Wednesday Dec 16, 2009 [11:49 AM]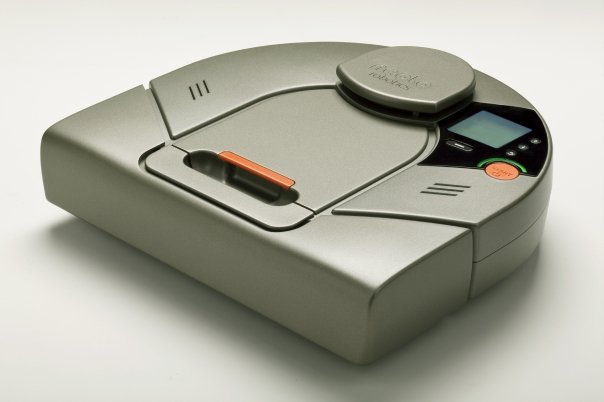 The Neato Vacuum is the first to sport the company's own Room Positioning System, which utilizes an array of sensors to "intelligently map the entire floor space to choose the most effective path to clean the whole room, avoiding most obstacles other robots can only detect by impact."
Americans love gadgets and hate housework. Not surprisingly, Roomba, a robotic vacuum cleaner has become a hit among consumers.
Now, a new home robot promises to offer some competition to Roomba.
Meet Neato, a vacuum cleaner that on the push of a button sucks up dirt and dust from floors and carpets quickly and efficiently. Neato has a feature called 'Room Positioning System' that lets the robot use laser vision to map your entire floor space and avoid most obstacles that systems like Roomba can only detect by impact.
Though millions of vacuum cleaners are sold in the U.S. every year, a very small percentage of them are robotic vacuums. iRobot has been the only company to offer a robotic cleaner that can pick up dirt without requiring someone to push it around.
iRobot introduced the first Roomba automated vacuum cleaner in 2002. Since then the company has sold more than three million Roombas and the gadget has become a big hit among technophiles looking for a quick fix to daily chores. In 2005, iRobot launched a robotic floor mop called Scooba.
Despite a passionate community of users, Roomba has faced a few criticisms. The gadget uses a randomized algorithm to clean a room, which has led to complaints that it doesn't always cover an area completely. Roomba has also suffered from a small bin that limits how much it can clean on a single battery charge. That also limits its ability to clean multiple rooms.
Neato can solve some of those problems, says the company, because it is smarter. The device has a mapping technology that allows it to get a 360-degree view of a room. When first powered up, Neato maps the details of the room such as the walls, furniture and doorways within a four-meter range.
So instead of the zig zag pattern that the Roomba uses, the Neato cleans in a precise back-and-forth movement.
But like the Roomba, the Neato can work with both hardwood floors and carpets. And it returns to its base to recharge once it has completed its cleaning cycle. Users can also schedule Neato to clean. The robot will automatically return to its docking station once its finished or if it needs to recharge its batteries.
The D-shaped Neato also has a low profile–it is about four inches high– so it can slide under beds, couches and other crevices easily.
But unlike the Roomba, the Neato comes in only one flavor and a single price tag. The Neato costs $400, while the cheapest version of the Roomba is $130. The Neato will be start shipping in February.
People who read this, also read...
---
---
Tags:
robot+vacuum
roomba
mapping
autonomous+cleaning
navigation
(http://www.engadget.com/2009/12/16/neatos-vx-11-robot-vacuum-maps-out-your-floor-for-efficiency-d/)
---
back to top