RobOrchestra Update: Bass Drummin' Bot
This past Friday was quite productive for the RobOrchestra team as two instruments were constructed -- the first two for this year.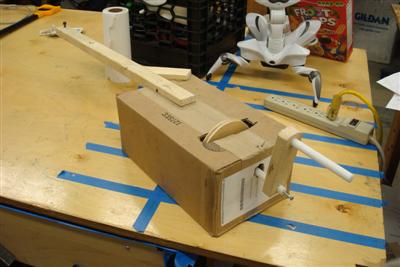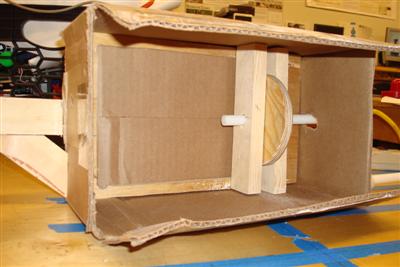 A few of the guys got together Friday afternoon and built a hurdy-gurdy prototype. The stringed instrument is constructed from a cardboard box and plywood frame. So far the instrument sounds decent when turned, but needs some work on amplification. Using material other than cardboard should definitely help the acoustics...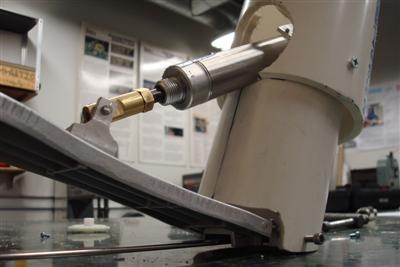 Fellow RobOrchestra member Andrew Burks and I spent the better part of Friday night (yay social life) working in the shop on the bass drumming robot (as yet unnamed). Andrew made an awesome SolidWorks model which we used as a reference for the parts.
The basic design uses a Bimba air cylinder limited to ~0.5" stroke under 30psi. The cylinder has pivot points at both ends. The pivot points took a lot of machining as we had some pre-existing components that needed to be modified to allow attachment points. One screw up and we were out those parts and had no spares. Fortunately, everything went off without a hitch.
Once the cylinder has pivots at both ends, one end gets attached to the "shoe" of the pedal, the other end inside our robo-leg. We have some sweet plans for decorating said leg -- but until then...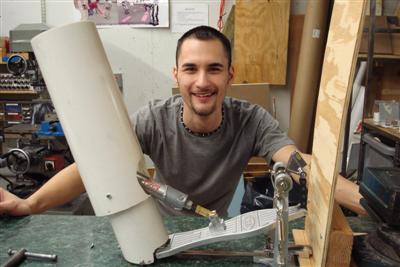 here's a truly amazing picture of yours truly, oh how flattering :-)
Labels: carnegie mellon, cmu robotics club, news, roborchestra, robotic drummer, SolidWorks
blog comments powered by

Disqus